Entertainment & Broadcasting Symposium
Townsquare Media Inc.'s Presentation at the Gabelli Funds 14th Annual Entertainment & Broadcasting Symposium
June 2, 2022
---
Radio Ink
Radio's Premier Management & Marketing Magazine – VOL. XXXVII
January 10, 2022
Radio Executive of the Year – Bill Wilson
With a focus on moving the company more into the digital space since he became CEO in 2018, Bill Wilson has transformed Townsquare Media into a "Digital First" company. But that does not mean radio is not an important part of the Townsquare transfor-mation.
Actually, it's quite the opposite. Wilson knows advertising dollars are moving into the digital space like a speeding bullet, and to capture that money, he wants his company to be the biggest digital player in all of Townsquare's local markets. Radio is crucial to that transformation. 2021 was an excellent year for Townsquare Media, with digital being a big part of its 2021 success.
Here's our interview with our 2021 Radio Executive of the Year, Townsquare Media CEO Bill Wilson.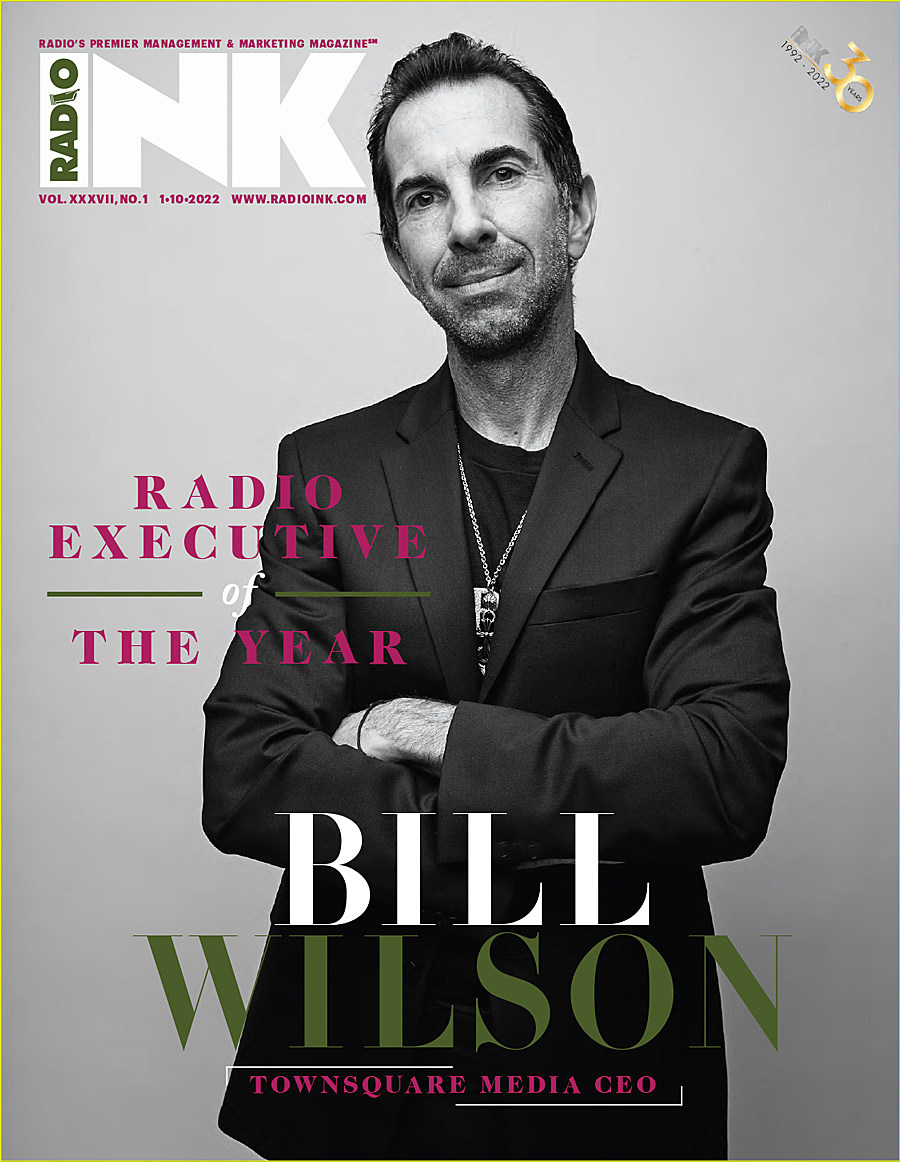 Click here to view complete cover story.
---
The Local Marketing Trends Podcast
Episode 53: Radio's Digital Mojo
August 9, 2021
One company has become the radio industry's North Star
Radio groups have been reporting stellar results for digital sales in the first half of 2021. Could the industry have finally gotten its digital mojo? Hosts Gordon & Corey discuss the five-year turnaround, and how one company has become the radio industry's North Star. This podcast features an interview with Bill Wilson, CEO of Townsquare Media.