Contact our event sponsorship team
Our live events offer vital commercial opportunities to our customers and partners. From exhibit space and product sampling, to complex multi-market and multi-platform marketing integrations across all of Townsquare's media and entertainment platforms, our team connects brands with our active and influential live audience. Our past and current clients include: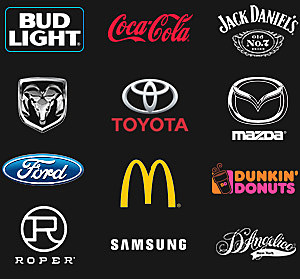 For more information, or to inquire about opportunities at upcoming events, please complete the form below.